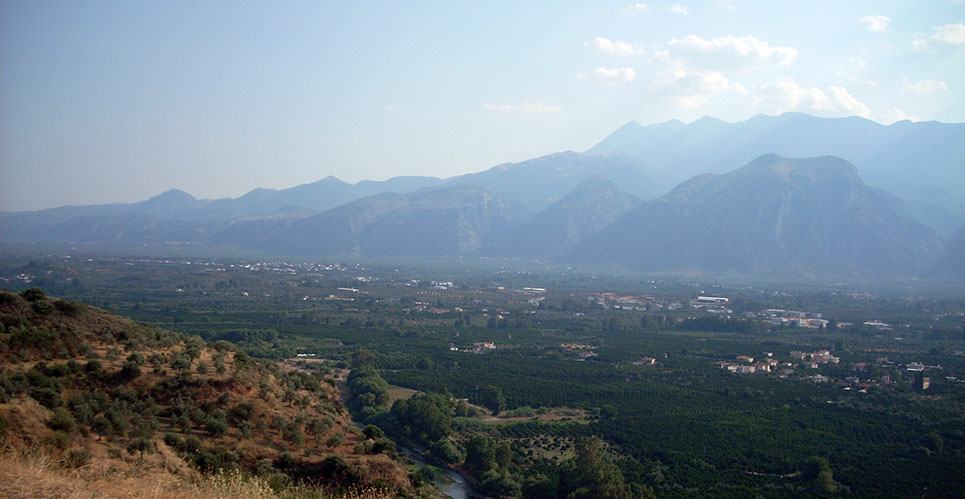 **Special Thanks to everyone who visited our table at Greekfest 2017, at Assumption of The Virgin Mary Greek Orthodox Church,
in Manchester, NH! See you at Glendi 2018 at St. George's Cathedral, in Manchester, NH!**
Hello, and welcome to Lakonian Olive Oil, LLC of Manchester, NH... Home of The Natural Olive™!!
12 KM outside of historic Sparta, Greece. Bordered by the Evrotas river on the East and the foothills of the Taygetos Mountain Range on the West, in the Province of Lakonia, lies one of the largest Extra Virgin Olive Oil producing regions in Greece and the world. The EVOO from the Province of Lakonia also has a Protected Geographical Indication. Only olive oil from Lakonia can be called Lakonian! We are lucky enough to be right in the middle of this amazing area.
We are a fourth generation family farm with our history tied to the earth of this region. We are proud to offer our lovingly harvested products to you. Single Estate, Single Variety EVOO, and Blended EVOO. 100% First Cold Pressed, and Unfiltered. NO PESTICIDES, HERBICIDES of any kind ever! Bottled in New Hampshire to State and FDA regulations. Whether you're looking for Organic Extra Virgin Olive Oil, Extra Virgin Olive Oil, or Organic Kalamata Olives... We are your source.
Copyright © 2012-2018 Lakonian Olive Oil, LLC All Rights Reserved.